Herman Miller Setu Task Chair
Products and Warranty Periods
Buy the Herman Miller Setu chair from The Office Furniture Store specialist authorised suppliers of the Setu Chair. Setu Task Chair by Herman Miller - Open Box Technology has changed how and where we work. Now we work anywhere and everywhere. No matter where we work we want a comfortable chair.
12 years - All products sold under the Herman Miller brand including Aeron chairs; Eames aluminum group chairs, executive chair, soft pad chairs, table universal base, and table segmented base; Embody chairs; Caper chairs; Celle chairs; Claw round and square tables; Envelop desk; Envelope chair; Everywhere tables; Flo monitor support and dual monitor support; Full Round Table; H Frame credenza, coffee table, and side table; I Beam coffee table; Mirra and Mirra 2 chairs; Nelson pedestal table; Renew oval and rectangular sit-to-stand tables (2-year exception noted below); Sayl chairs; Scissor chair; Setu chairs; Sled base credenzas and pedestals; Sled chair; Tablet mount; Tu storage; Tuxedo sofa, bench, museum bench, club chair, ottoman, and settee; Tuxedo Classic club chair, sofa, corner sofa, settee, corner settee; Swoop work table and coffee table are backed by our 12-year warranty, except as limited or described below.
5 years - AGL table; Ardea personal light; Bevel sofa group; Bolster sofa group; Capelli stool; Distil desk and table; Eames chaise, desk units, wire base elliptical table, Hang-It-All, lounge chair and ottoman (except white ash), molded fiberglass chairs and stools, molded plastic chairs and stools, molded plywood coffee table, rectangular coffee table, molded plywood folding screen, molded plywood lounge and dining chairs, molded wood side chairs and stools, sofa compact, storage units, two- and three-seat sofas, walnut stool, wire-base low table, and wire chairs; Flute personal light; Girard color wheel ottoman, environmental enrichment panels, hexagonal table, and splayed leg table; Goetz sofa; Hanging file folder; Nelson basic cabinet series, coconut chair, thin-edge bed, daybed, marshmallow sofa, miniature chests, pedestal stool, platform bench, platform bench cushion, swag leg group, thin edge buffet, thin edge cabinet, thin edge chest, thin edge bedside table, thin edge chest cabinet, thin edge double dresser, x-leg table; Noguchi table and rudder table; Polygon wire table; Thrive cable management clip, Mobile CPU holder, desktop power outlet, HM Connect-S300, keyboard/mouse support, magazine holder, marker/eraser holder, pencil drawer; Tone Personal Light; Twist LED task light; Wireframe sofa, chair, and ottoman; Logic Power Access Solutions; Ode lamps; Swoop lounge chair and ottoman
3 years - Eames aluminum group outdoor, lounge chair and ottoman in white ash, table outdoor, and wire base low table outdoor; Nelson pedestal table outdoor
2 year - Renew Sit-to-Stand tables power leg access option
1 year - Formwork; Nelson bubble lamps
Other Manufacturers' Products
2 years - Magis- and Mattiazzi-branded products are warranted for two years from the date of purchasse by the original purchaser.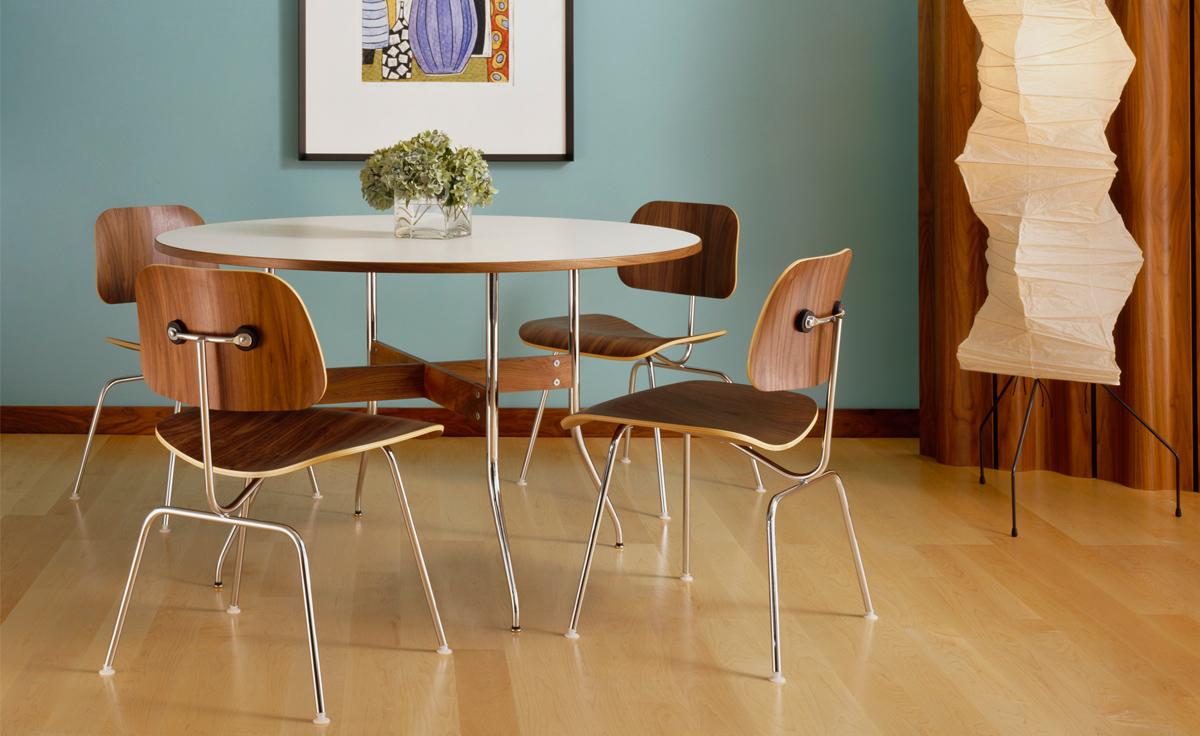 What's Covered
Our warranty covers everything—including electrical components, casters, pneumatic cylinders, tilts, and all moving mechanisms. It recognizes the changing nature of work and the need for products that can stand up to continuous use. And it means that when warranty work is performed in the U.S. and Canada, Herman Miller foots the bill.At Herman Miller, we work for a better world around you. Our products—and our promise to stand behind their quality 100 percent—are designed to improve your environment whether it's an office, hospital, school, home, an entire building, or the world at large.
How to Schedule Service
If you need product service or repair, please contact the Herman Miller dealer, retailer, or our online store where you purchased your product. They will be able to make the final determination whether the issue is specifically covered under the warranty and eligible for replacement or repair.
Phone: +852 9729 1767
Email us
Setu Office Chair
'Shave it down to the absolute minimum'
Setu was created by the four designers of Studio 7.5 in Berlin, Germany: The Yogi, MacGyver, The Style Police, and the Master of Geometry. These are the affectionate nicknames of Claudia Plikat, Roland Zwick, Carola Zwick, and Burkhard Schmitz, who work together like a highly evolved organism—extremely lightweight, innovative, and eco-friendly. Their affectionate nickname for us is 'the blueprint of the ideal client'—because of our long-term dedication to research, which they share.
The Kinematic Spine
Studio 7.5 built 35 fully functioning prototypes—the first model of the kinematic spine was a chain—before homing in on the final design of this chair. The spine, the heart of the chair, took a long time to develop. Before Setu, the seat and back of all kinematic chairs had to be separated and controlled with a hinge. But once Studio 7.5 had found the perfect material—polypropylene—and perfected the math and retooled the design over and over, they had the one-piece, flexible spine they had envisioned.
Herman Miller Setu Task Chair Walmart
Inspired by nature with its spiraling shape and contours, this unique feature was perfected by technology. Every bend, every corner and every line were painstakingly shaped, reshaped, and reshaped again, to create a balance between support and flexibility that lets Setu adapt to everyone.