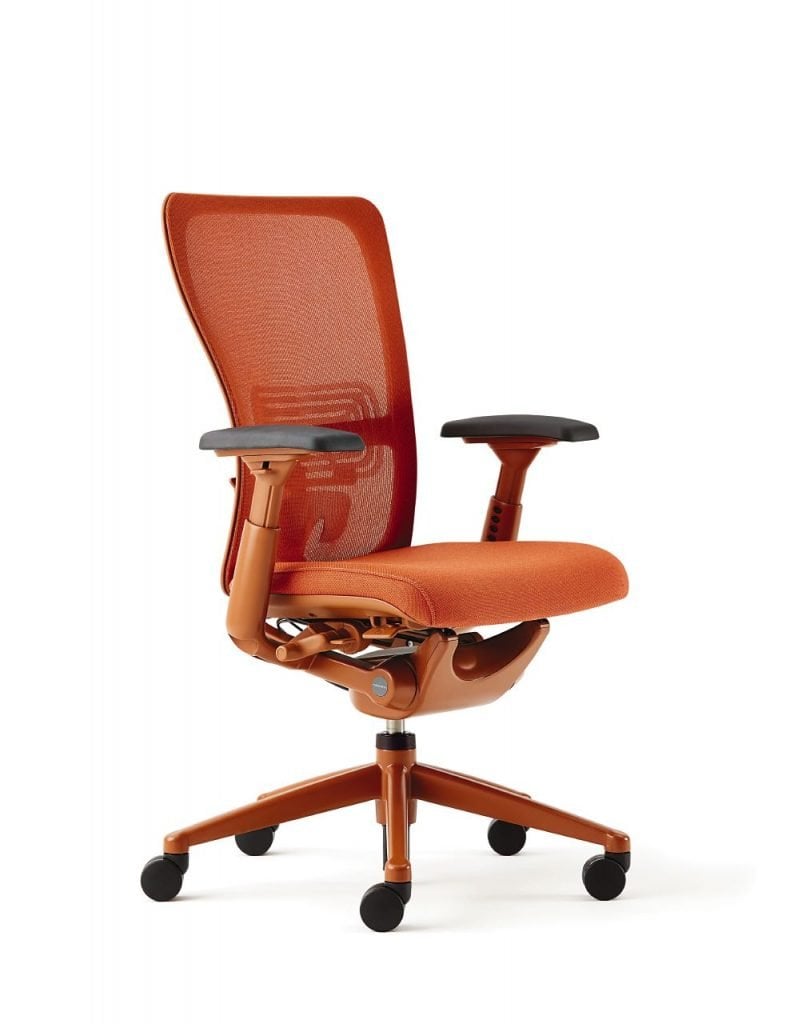 Haworth's Design Studio and ITO Design collaborated to blend the best of European and North American inventiveness within a fully ergonomic task chair that will always be in style. Zody features a patented Pelvic and Asymmetrical Lumbar (PAL) back system that allows you to set your own comfort throughout the day. The pelvic support helps to maintain the spine's natural curvature, while the lumbar pad offers independent fine-tuning for the amount of support you desire on either side of.
Form Follows Science.™
A high-performing task chair, Zody blends science-based wellness and comfort with sustainability and international design. The product of extensive research and development, only Zody offers asymmetrical lumbar adjustments, providing user-selected support on each side of the lower back.
Truly international.
Designed by ITO DESIGN of Germany, in collaboration with the Haworth Design Studio, Zody is truly international, as well as versatile. Zody fits everywhere in the world and anywhere in the office, from workstations to boardrooms.
Built with sustainability in mind.
Designed using the MBDC Cradle to Cradle™ protocol, Zody contains up to 36.6% recycled content and is up to 95% recyclable. Zody is GREENGUARD® GOLD Certified and PVC free.
Features

Tilt tension control and seat height adjustment
Waterfall seat edge
Accommodates 95% of all users
Breathable mesh back

Options

Forward tilt
Pelvic and Asymmetrical Lumbar (PAL) for independent adjustment on each side
Headrest
Wide range of materials and finishes
Multiple position back stop and seat depth adjustment
Plastic or Aluminum Base

Certifications and Awards
Product Documents
Haworth Specs Book SeatingZody enhancement Product SheetZody Task with Plastic BaseZody with Plastic BaseZody Specification Guide FAQsGetting to know Zody
Certificates and Sustainability
Environmental Choice Australia LicenseZody System Test Report ErgonomicsZody with Plastic Base BIFMAZody BIFMA X5.1 2017Zody BIFMA ReportZody Task BIFMA X5.1 中文版Zody AFRDIZody System 89 GS Certificate GBZody White FinishZody with Plastic Base BIFMAZody Test ReportZody MBDC Gold Certificate
Haworth Zody Desk Chair Reviews
Technical Information
Haworth Zody Desk Chair Manual
Zody - Task Chair - RecyclingGetting to know Zody - AdjustmentZody User Guide