Shopping for Furniture is a daunting task that requires shoppers to be educated and knowledgeable of pricing and quality. With our physical store locations as well as our Online Furniture Store, Home Living Furniture is able to provide the lowest prices, the best overall selection and even better customer service to customers not only in chattooga Georgia but to all potential customers throughout the US. All your shopping fears and furniture run arounds are taken care of with a reliable furniture store - Home Living Furniture. Click Here are some of the reasons you should purchase your furniture at Home Living Furniture. From bedroom furniture, dining room furniture, livingroom furniture to accent and home office furniture, Home Living Furniture carries it all in traditional, transitional, contemporary and more styles to chose from. We deal with over 100 different furniture manufacturers and are sure to be able to get you what you need at the most competitive prices.
Aug 29, 2019 - Find All Office Chairs at Wayfair. Enjoy Free Shipping & browse our great selection of Seating & Chairs and more! Office Star Products ProGrid Used Task chair, Black-74% $395 1 available $99 EA. Teknion Projek Used Mesh Task Chair, Tan-88% $890 4 available $99 EA. Body Bilt J757 Used Task Chair, Black-91% $1100 33 available $.
We serve the following cities and zip codes in Furniture Store Chattooga County Georgia GA:
This organization's exempt status was automatically revoked by the IRS for failure to file a Form 990, 990-EZ, 990-N, or 990-PF for 3 consecutive years. Brand new excellent quality home office furniture. Assembly required. Picture 1: Height adjustable desk (24' deep x 42' long) - $350 Picture 2: Fully ergonomic mesh back chair - $350 Picture 3: Fixed height desk (24' deep x 48' long) - $290 Picture 4: Fixed height desk with integrated shelving (24' deep x 48' long) - $260 Picture 5: Ergonomic office chair - $300 Prices are FIRM. Chattooga Task Chair. Office Product $329.95 $ 329. Only 10 left in stock - order soon. Executive Recline Faux Leather Chair, High Back Reclining Recliner Swivel Computer Desk Study Retractable Footrest arm Chair Padded Office Chair (Color: White) White.
Summerville :

Summerville, GA 30747

Trion :

Trion, GA 30753
Rooms for sale in Chattooga County Georgia Ga
Gov. Brian Kemp has vastly expanded the state's coronavirus task force as Georgia grapples with a growing pandemic that has sickened hundreds and killed at least 14 residents.
Initially created in February before Georgia had a single confirmed case of the illness, the task force's panels are now focused on addressing the disease's impact on the economy, healthcare network, emergency preparedness and the needy.
The 18-person task force has swelled to 66 members, including elected officials, statewide officers, physicians, nonprofit heads and executives plucked from some of Georgia's most prominent businesses.
The economic development task force includes state economist Jeffrey Dorfman, Delta Air Lines executive Peter Carter and Nick Ayers, a political consultant and former top aide to Vice President Mike Pence.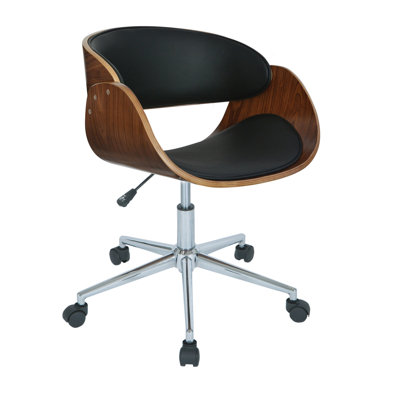 State Sen. Ben Watson chairs the primary care provider committee, which is composed of a dozen physicians, nurses and administrators. Among them is state Sen. Kay Kirkpatrick, an orthopedic surgeon who revealed Friday she tested positive for the disease.
The emergency preparedness committee is chaired by Insurance Commissioner John King. He's joined by several Kemp administration officials, industry association executives and Adjutant General Thomas Carden of the Georgia National Guard.
Atlanta Mayor Keisha Lance Bottoms heads the panel charged with addressing how the homeless and displaced cope with the disease, and several nonprofit chiefs and healthcare officials are also on the committee.
It's also the only committee that's stocked with Democratic elected officials. Aside from Bottoms, state Sen. Gloria Butler and state Rep. Spencer Frye are on the panel.
The full list of each committee can be found below:
Economic Impact Committee
Jeffrey Dorfman, State Fiscal Economist
Georgia Department of Agriculture Commissioner Gary Black
Allan Adams, University of Georgia Small Business Development Center
Nick Ayers, AFH Capital
Will Bentley, Georgia Agribusiness Council
Donna Bowman, Office of the State Treasurer
Richard McPhail, Home Depot
Peter Carter, Delta Air Lines
Thomas Cunningham, Metro Atlanta Chamber
Walter Kemmsies, Georgia Ports Authority
Steve McCoy, Office of the State Treasurer
Alfie Meek, Georgia Tech Center for Economic Development Research
Jessica Simmons, Georgia Department of Revenue
Jim Sprouse, Georgia Hotel and Lodging Association
Joe Rogers III, Waffle House
Bill Douglas, Synovus
Will Wade, Georgia Student Finance Commission
State Senator Frank Ginn
State Representative Clay Pirkle
Georgia Department of Labor Commissioner Mark Butler
Primary Care Provider Committee
State Senator Ben Watson, MD – Chair
State Representative Mark Newton, MD
State Senator Kay Kirkpatrick, MD
Andrew Reisman, MD – Family Medicine
Waldon Garriss, MD – Advanced Clinical Practice
Jacqueline Fincher, MD – Advanced Clinical Practice
Al Scott, MD – Obstetrics and Gynecology
Terri McFadden, MD – Pediatrics
Johnny Sy, DO – Emergency Medicine
Jeff Stone, MD – Family Medicine
Jennifer Pipkin, Certified Registered Nurse Anesthetist
Anna Adams, Vice President of Government Relations, Georgia Hospital Association
Emergency Preparedness Committee
General John King, Insurance and Safety Fire Commissioner – Chair
Tom Price, MD, former Secretary of U.S. Health and Human Services
Kathy Kuzava, Georgia Food Industry Association
Thomas Beusse, Georgia Retailers Association
Anna Adams, Georgia Hospital Association
Adjutant General Thomas Carden, Georgia National Guard
Kelly Farr, Governor's Office of Planning and Budget
Homer Bryson, Georgia Emergency Management and Homeland Security Agency
Colonel Gary Vowell, Georgia Department of Public Safety
John Haupert, Grady Health
Angela Holland, Georgia Association of Convenience Stores
Ed Crowell, Georgia Motor Trucks Association
Jannine Miller, Governor's Logistics Advisor
Committee for the Homeless and Displaced
Atlanta Mayor Keisha Lance Bottoms – Chair
Chris Rustin, DrPH, MS, REHS, Georgia Department of Public Health
Christopher Nunn, Georgia Department of Community Affairs
Monica Johnson, Georgia Department of Behavioral Health & Developmental Disabilities
John Haupert, Grady Health
State Representative Sharon Cooper
Dr. Elizabeth Ford, Fulton and DeKalb Boards of Health
Nick Buford, Governor's Office
Milton Little, United Way of Greater Atlanta
Tom Andrews, Mercy Care
Jack Hardin, Regional Commission on Homelessness
Sapna Bamrah-Morris, MD, U.S. Public Health Service
Dave Whisnant, Georgia Law Center for the Homeless
Cathryn Marchman, Partners for HOME
Melvia Richards, DeKalb County
Dawn Butler, Fulton County Homeless Continuum of Care
Cindy Kelley, Chatham Savannah Authority for the Homeless
Christie Clarington, Macon Bibb Economic Opportunity Council
Pat Frey, United Way of the Chattahoochee Valley
State Representative Spencer Frye
State Senator Gloria Butler
Chattooga Task Chair Replacement Parts
AJC